How dry is your hair?
Feeling a little course or crispy?  HairFit have the products to help you achieve healthy soft nourished hair.
Have you got dry skin?
Well chances are your hair needs nourishment too.
Do you spend time nourishing your skin?  Ask HairFit how to nourish your hair and see the results of beautiful soft healthy hair.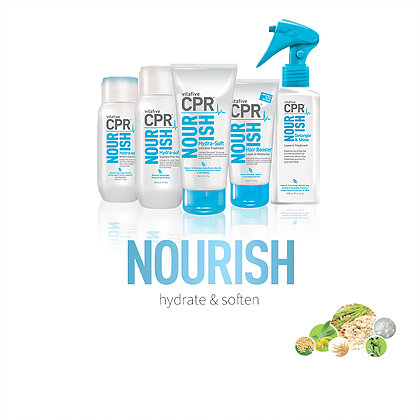 the nourish solution –
for dry, damaged and dull hair
Hydrates, softens and repairs hair.
Reduces hair breakage
Formulated with advanced 'Time-release hydration' for lasting softness