Rebalance your scalp
If your hair is naturally oily you will find that using a product to regulate sebum production will help control and rebalance an oily scalp.
HairFit can work with you to reduce imbalances.
Have you over-processed or over-worked your hair?
If you have been a bit hard on your hair with over processing, bleaching and colouring or using heating tools then you know you will have to rescue your hair.
HairFit have the products and knowledge to reconstruct and balance your hair back to top condition.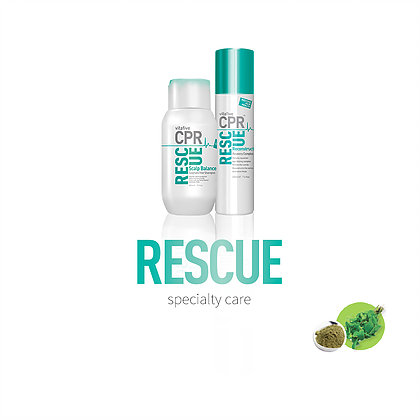 the rescue solution –
for healthy scalp and hair
Use in combination with your other haircare products.
Scalp Balance Shampoo
Regulates sebum production
Controls & rebalances an oily scalp
Purifies & freshens the scalp
Hair remains cleaner for longer
Reconstruct Leave-in Spray
Triples the strength of weak hair
Replenishes lost protective natural oils
Locks in colour, shields against daily stress
Advanced UVA/UVB solar protection
Effective antioxidants remove free radicals to extend life and vibrancy of colour
Porosity equaliser